Most bikepacking bags are egregiously expensive. I scoured the internet to find you the best value bags, so you can build the ultimate adventure setup.
Top picks
Urban Desert
I looked across 40+ bikepacking bag brands and haven't found a better value than Urban Desert.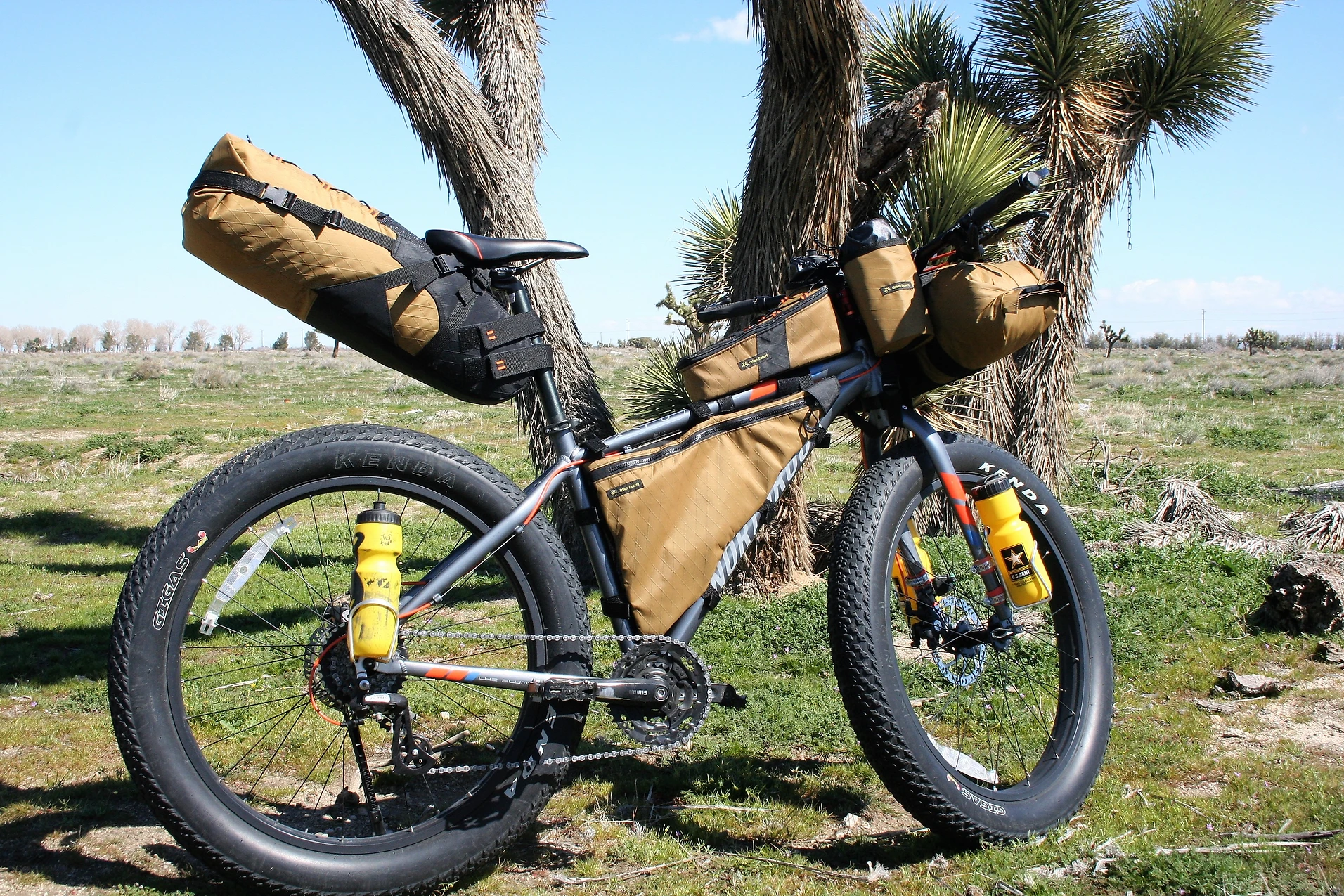 I've used their handlebar bag on the White Rim, Tahoe Rim, and other smaller rides. It's spacious, easy to pack, water resistant, and looks great.
They sell a 6 piece set (pictured above) for just $230. You'd get two bags for that price from the bigger bag companies.
These bags are handmade in the USA by a veteran and come with a 3 year warranty. Orders are usually shipped free in the US within 2-4 weeks. They do ship internationally, but contact them first.
If you can't wait and need bags ASAP, keep reading.
REI Co-op
REI has a collection of REI-brand bikepacking bags that are a good value.
Moosetreks
These are the best value bikepacking bags available on Amazon.
Moosetreks frame bag – $50. For road, gravel, and hardtail bikes. A great value frame bag that I use on my gravel bike.
Moosetreks MTB frame bag – $45. For mountain bikes. I use the small one on my full-suspension bike—it's still big enough for a 2L water bladder + snacks. It's actually so useful that I leave it on my mountain bike all the time.
Misc
I also just wrote a post on the best tent for bikepacking.
Questions? Drop them below.